We provide a wide range of high quality and cost effective aggregate and gravel products that can help fulfill a wide range of requirements for construction projects across the United Kingdom. These products include MOT type 1 hardcore and ballast which both typically come in bulk bags for larger projects and poly bags for smaller projects. We can also supply products like slate chippings and limestone, loose aggregates, tarmacadem and even decorative pebbles.
Gravel, Stone & Chippings
We offer a wide range of gravel, which is commonly used for variety of landscaping applications as well as a base layer for roads, decorations, driveways, rockeries, garden bordering, water features among others. Gravel is also mixed with sand and used for the manufacturing of concrete, as well as for mixing with asphalt as part of construction of roads and other infrastructure projects. Gravel is made up of unconsolidated rock fragments with the most comon types of rock used in gravel being limestone, sandstone and basalt.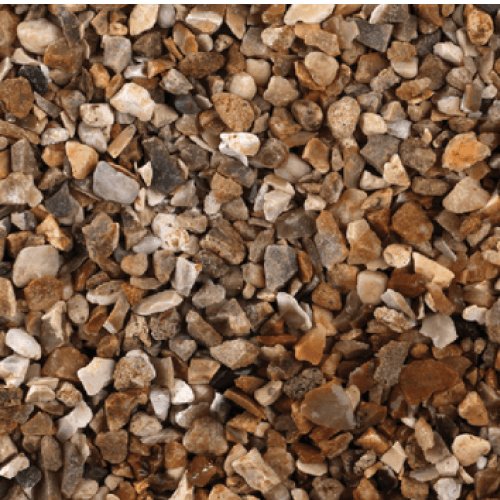 Pea gravel has a smooth finish and is also regularly used for walkways, dog runs, playgrounds, patios, and a variety of other high-traffic areas. Similar to crushed stone, pea gravel can also be used for underground projects, such as drainage and pipe bedding. Pea gravel can be mixed with concrete to create attractive pathways, edging stones, driveways to stop aggregate migration, paving slabs, and pebble dash. Gravel can be a great choice for mulching flowerbeds and pots and is an effective way to create drainage but additionally ward off slugs, snails, and other pests.
We are able to supply most types of gravel in bulk or poly bags, which are around 800kg and 25kg respectively.
To ensure more variety, our gravel and shingle are also sold in 10mm and 20mm variants. We also supply a great variety of other aggregates for your other projects, such as slate, chippings, and limestone.
We can supply a wide range of loose aggregates, ranging from MOT type 1, ballast, gravel / shingle and building sand. Depending on the quantity required we can work with our network of suppliers to provide you with a cost effective solution.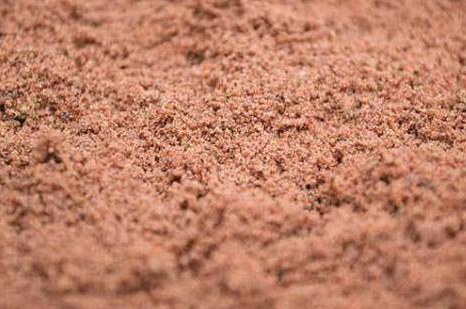 Ballast is used for many types of building applications and consists of sharp sand and gravel. Ballast is usually mixed with cement and water to create concrete for a variety of landscaping uses. With ballast, the sizing of the grains varies from 0.1mm to 20mm and is produced using a mixture of sharp sand and 4-20mm pea shingle. Ballast is used in an array of projects from path edgings and shed bases to kerbs and securing fence posts. Ballast, when added to cement, binds the aggregate particles together making it strong and sturdy for making the foundations or base layers for garden walls or sheds as well as for creating path edgings and kerb ledges. Ballast can also be used to safely secure fencing posts in place.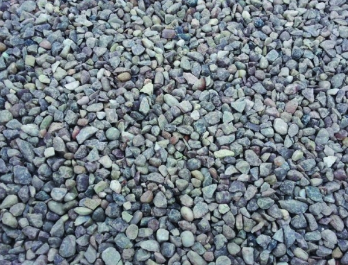 Our Ballast is a mix of sand and 10mm or 20mm stone, with our 20mm Ballast being exceptionally versatile and is ideal for using to make concrete for paths, bases for under garden buildings, concrete floors in extensions, or even foundations for a building.
As a leading building materials supplier, we work closely with leading manufacturers to bring you top-quality ballast at very competitive prices. Our comprehensive range of high-quality sand and gravel mix building ballast products offers cost-effective solutions to a wealth of construction projects.
For other projects, we have a comprehensive range of other aggregates, such as MOT Type 1 hardcore and tarmacadam. Ballast can be essential to the structural integrity of a project; therefore, it is very important to choose the correct one.
Limestone is an affordable, lightweight, and versatile aggregate. Due to it being so permeable, it is ideal for maintaining natural drainage. It has many uses, include base course, filler, asphalt production, and ready-mixed concrete.
Tier 1 Logistics is proud to work with leading manufactures to supply high-quality chippings at a very competitive price. We stock two separate sizes, 10mm and 20mm limestone chippings, both of which come in a bulk bag size.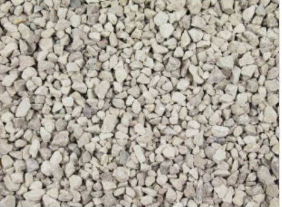 We can supply various types of slate, in bulk or poly bags. Our slate is typically also available in 40mm and 20mm sizes. Our attractive plum slate and green slate chippings are pastel in appearance when dry. When wet they really come to life, giving a very bright and shiny contemporary look. Slate chippings are extremely popular for use in gardens and on pathways. As slate chippings are quite flat, they compact and settle nicely underfoot. Some slate is a by-product of roof tile manufacture thus are classed as a recycled material, meaning they are more environmentally sound than some other quarried stones. Slate chippings are often used as a mulch on borders and gardens to eliminate weed growth and to retain moisture in the soil during warm spells.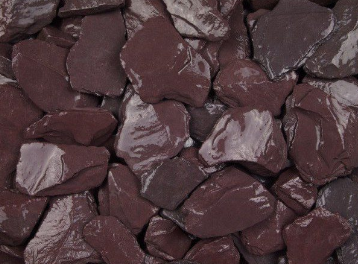 MOT Type 1 Hardcore, MOT standing for Ministry of Transport, is an aggregate of solid materials, not easily degraded, and of low absorbency. MOT Type 1 Hardcore is used for both commercial and domestic uses of application such as bulk fill, leveling material, and a sub base for paving and paths, driveways, ponds, sheds, patios, to various construction work like constructing heavy load-bearing stone, concrete floors, and driveways. MOT Hardcore is made up of large aggregates, typically limestone but also consists of materials like construction waste, quarry waste, gravel, and crushed rock.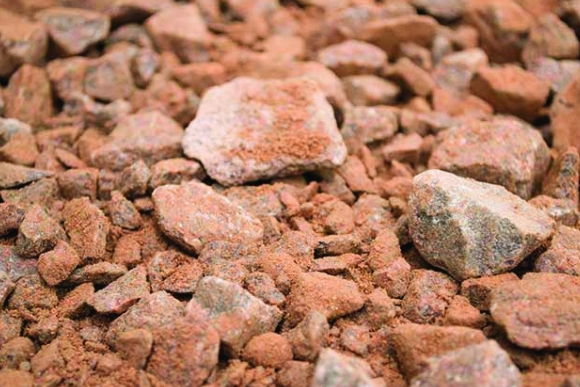 An example of hardcore is MOT type 1, like all hardcore it should be essentially hard, but then must be compressed before upper layers are added, as large gaps will undermine its supportive quality. The downside to MOT Type 1 hardcore is that it is not a permeable sub-base material meaning little to no water will pass through but can filter at a very slow rate.
Our MOT Type 1 hardcore is sold in two sizes of bag. The first being MOT Type 1 Bulk Bag (minimum fill 800KG) and the second being MOT Type 1 Poly Bag (25KG). Whilst our type 1 hardcore is our most popular product, we also stock dolomite, scalpings, and down crusher run. For other construction projects, we also provide other types of aggregates and gravel, such as ballast and slate chippings. MOT Type 1 Hardcore can be essential to the structural integrity of a project, therefore it is very important to choose the correct one.
We offer the largest online range of decorative Pebbles and Cobbles. Our range features small & mid-sized rounded aggregates in a fantastic range of colour tones. Our selection of Pebbles and Cobbles are normally graded from as small as 8mm up to the largest cobbles measuring around 100mm.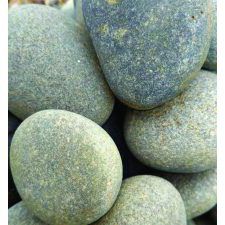 All pebbles and cobbles are available in bulk bags and most can be purchased in various quantities of 20kg bags. Featuring a large range of colours and shapes, our decorative garden pebbles and cobbles are perfect for any garden project or landscaping scheme. Uses include path edging, borders, plant pot topping or raised beds. They are also perfect for use with an ornamental water feature or fish pond. However please check the stone type before ordering as some Limestones could alter the water Ph.
Stocking White Dolomite & Limestone products, Scottish Granite Cobbles & Pebbles in almost every size, Quartzite, Layered Gneiss & sea washed Flint with bright coloured Marble.
We work closely with leading macadam manufactures to supply a range of premium quality tarmac products which are tough wearing, cost-effective and suitable for a multitude of customer requirements and surfacing projects. Tarmacadam is the perfect solution for pathways, garages and repairing tarmac driveways which are extremely popular. It is very important to choose the correct tarmacadam product for your project.